Koper
TURISTIČNO INFORMACIJSKI CENTER KOPER
Titov trg – Piazza Tito 3
What to see in this city?
Get to know the city
---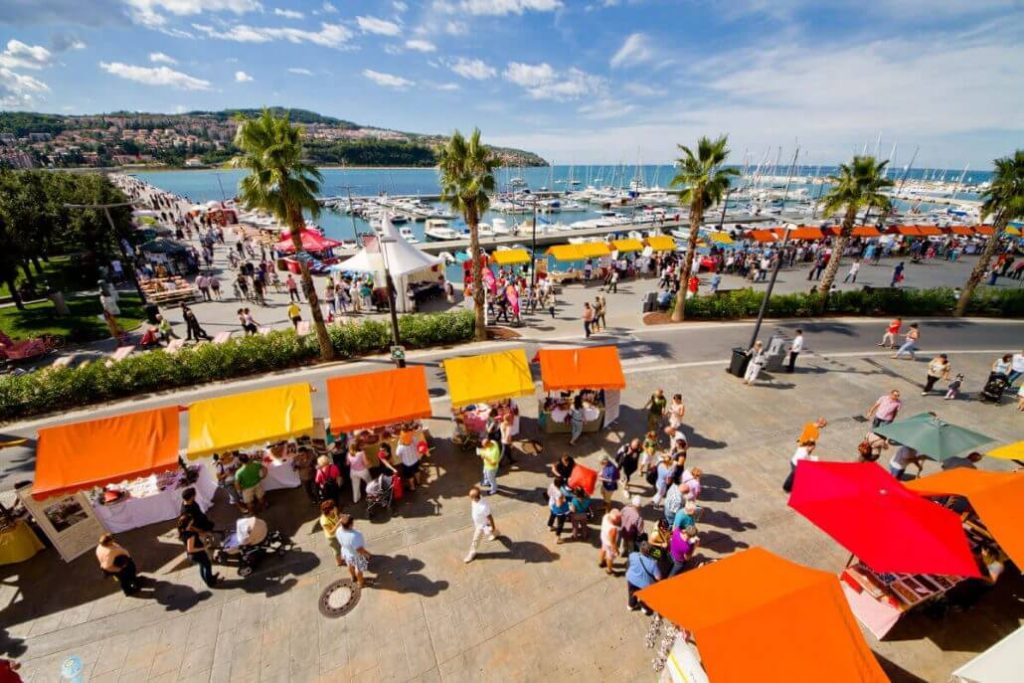 The town of a hundred suns
When you come to Koper, you come to a place where the sun is at home.
Vinakoper, the largest wine cellar in the Slovenian Istria, with the longest tradition, and which has the largest number of wooden barrels in its cellar. It is also one of the biggest of its kind in Europe.
The Cathedral of the Assumption of Mary is not only the largest church in Koper but also one of the largest in Slovenia. The interior features one of the most valuable paintings by the famous artist Vitorre Carpaccio.
The sound from the Koper bell tower in the town's main square comes from one of the oldest working bells in Slovenia – the bell of St. Nazarius dating from 1333.
The Loggia cafe in the old town centre of Koper is reputed to be the oldest cafe in Slovenia.
In Škocjan Bay you can listen to the song of more than 245 kinds of bird.
The sweetest event in Slovenia is held annually in Koper. Sweet Istria is an international festival of desserts and other sweet products.
During World War II, the then largest Italian passenger ocean liner, the SS Rex, sank between Koper and Izola. Even today divers still find remains of the ship on the surface of the Slovenian Adriatic Sea.
---